One of the scariest diseases that the world has been fighting is cancer – a disease that destroys the tissues in the body where the abnormal cells divide uncontrollably. Lung cancer is the leading cause of cancer deaths worldwide. It is essentially the growth of deformed cells in the lung. It is riskier in nature as the detection usually happens in the latter stage, i.e. when it reaches the advanced stage. But for an early stage lung cancer, the survival rate is better as compared. Many scientists are working rigorously to examine the risk factors and discovering the protective factors.
It is no news that people who smoke have the greatest risks of lung cancer but that does not account to the fact that non-smokers are free from the risk.
Types of Lung Cancer
Alike all the other diseases, doctors have divided lung cancer into two major types. The two types of lung cancer include small cell lung cancer, exclusively in heavy smokers and non-small cell lung cancer, an umbrella term for several types of lung cancers. While non-small cell lung cancers include squamous cell carcinoma, adenocarcinoma and large cell carcinoma.
The complications caused by lung cancer can be as below: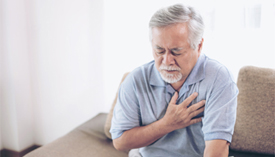 Shortness of breath – The cancer grows and blocks the airways that help people breathe, thus, shortness in breath. It also causes fluid to collect around the lungs thus not allowing the expansion during inhalation.
Blood in cough – One of the rather gory complications are when the cancer causes bleeding in the airway, known as hemoptysis. But treatments are available to control bleeding
Pleural effusion – When the fluid accumulates in the space that surrounds the affected lung in the chest cavity, is known was pleural effusion, Shortness is breath often results from this. Treatments are available to drain the fluid from your chest and minimise the risk.
Metastasis – When the cancer spreads to the other parts of body, it is known as metastasis. The early symptoms are pain, nausea and headaches.
When should you visit the doctor?
If the signs are persistent, it is advisable to make an appointment with your doctor. Pulmonology and chest medicine is the medical specialty dealing with detecting and treating illnesses and conditions involving the respiratory tract. Many a time, these patients require intensive medical care and life support.
Pulmonologists address the following conditions
Asthma
Rheumatoid Lung Disease
Severe Lung Infection
Bronchitis
Occupational Lung Disease
Chronic Obstructive Pulmonary Disease (COPD)
Pulmonary Fibrosis
Lung Cancer
Pulmonologists perform a range of diagnostic tests to evaluate the nature of the underlying condition and offer treatment accordingly. Some of them are as follows
Blood Profile Investigation
Pulmonary Function Tests
Chest X-ray
CT Scanning
Spirometry
Scintigraphy
PET (Positron Emission Tomography)
Sleep Studies
Bronchoscopy
At ILS Hospitals, the expert pulmonologist offers the best treatment for many pulmonological disorder. ILS Hospitals provides advanced diagnostic services with round the clock doctors and state of the art Operation Theatres. Our renowned surgeons and experienced team of paramedics ensure the complete safety of all our patients. Please visit www.ilshospitals.com/pulmonology-and-chest-medicine/or call us on +91 90514 60000.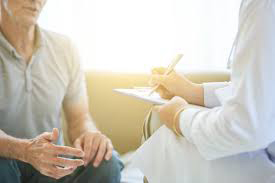 Several symptoms of heart attacks can be widely confused and overlooked by most of us. Thus, several people fail to get proper treatment on time. Know these to save a life.
As you are already familiar with the 5 signs of possible heart attack in our previous article. According to cardiologists the five alarming signs which mean possible heart attack.
Sweating
Though it is quite common to sweat while doing any strenuous work, as a matter of fact, it is not unusual to sweat during summers. But sweating without any explainable reason can be quite alarming. In fact, it might be a sign your body is giving you of a possible heart attack. Get a checkup, even in case you are having a doubt.
Irregular heartbeat
Another symptom that must be calibrated carefully is any abnormal heart rate. Heart beats faster in case of running or being excited, similarly it gets slower in case of being depressed or sad. But if any abnormalities are observed, it could be indicating something more serious than extra caffeine or inadequate sleep.
This condition is medically termed as trial fibrillation and is one of the signs of potential heart attack.
Unstoppable cough
Usually, a cough (or a couple of) isn't something that is related to heart. But repetitive cough without any cold or throat infection that won't stop is a possible cause of heart attack. Especially a long lasting cough which produces ink or white mucus.
The reason of constant cough is that the heart cannot keep up with the requirement of the body and causes the blood to back flow to the lungs. If not taken care on time, this may result in bloating. The doctor may also look for swollen feet and ankles.
Pain that spreads to the throat or jaw
Under normal conditions, the throat and jaw pain are mostly caused by a sinus, muscle pain or a cold. If the pain primarily generates from a chest discomfort that eventually travels upwards to the neck and jaw, it might be another sign of possible heart attack.
Snoring
Snoring is that brief period of time, when the breathing pauses momentarily. Most of the people snore at some stage of life, for some, it is while aging, while other young people snore after a tiring day at the office. Snoring for a long time is yet another indication of the body towards a possible heart attack.
If you or any of your friends or family member experiences any of these symptoms, don't keep making wild guesses and wait for it to get over on its own. Instead, let a doctor address the situation and give proper advice after assessing it.
We have come across the saying 'follow your heart', but are you paying enough attention to your heart? Can you tell when your heart is not functioning properly? Probably not. In reality, heart attack necessarily does not onset with a clutch over heart closely followed by falling on the floor, like the way it is depicted in the movies. In fact, according to Cardiologists several heart attacks do not even begin with heart or even in the chest. Without proper knowledge it is often difficult to tell.
In case you are in doubt whether it is cardiac arrest or not, it is always advised to go for a checkup, especially if you are aged, overweight or have high blood pressure, sugar or cholesterol.
Look out for these signs in your loved ones and yourselves, which might be signs of heart attack.
Chest Discomfort
It is the most alarming sign of any cardiac arrest. In case any of the artery is blocked, i.e. experiencing heart attack, it is more likely to suffer pain, pressure or tightness in the chest. The discomfort may vary from minute to mild to severe. Some describes it as a feeling of having a heavy object on the chest, while others describe it as a burning sensation.
Though some people experience heart attack even without any chest discomfort, especially women, it should be calibrated carefully.
Pain which spreads to Arms
Due to blockage of artery, the left side of the body experience pain. It initiates from the chest and spreads through the arm, specifically on the left side. It may last up to a few minutes, and can occur in episodes, i.e. the pain comes and goes away.
Heartburn or Indigestion
The occurrence of any or all of these signals should be considered as a possible sign of heart attack. Moreover, some may vomit along with it. As per Cardiologist, women are more likely to experience it as compared to men. These symptoms get easily neglected by most of the people as these symptoms happen to people every now and then due to acid reflux or improper diet as well.
Fatigue or Exhaustion
Feeling fatigued even after doing some light work such as climbing stairs or taking a stroll. It may be a sign of weakness and it is not alarming if it occurs once or twice, but repeated occurrence of unexplained weakness, especially for women, should not be neglected and immediate help should be sought.
Feeling Dizzy
Experiencing dizziness or out of balance or feel faint, it should be closely observed. Though it may be a result of inadequate food. But if it is combined with chest congestion, then it should ring a bell.
These signs are the most prominent of that of heart attack. So educate yourself, your family and colleagues for an early detection and timely treatment.
Watch out 5 more symptoms of possible heart attack here.